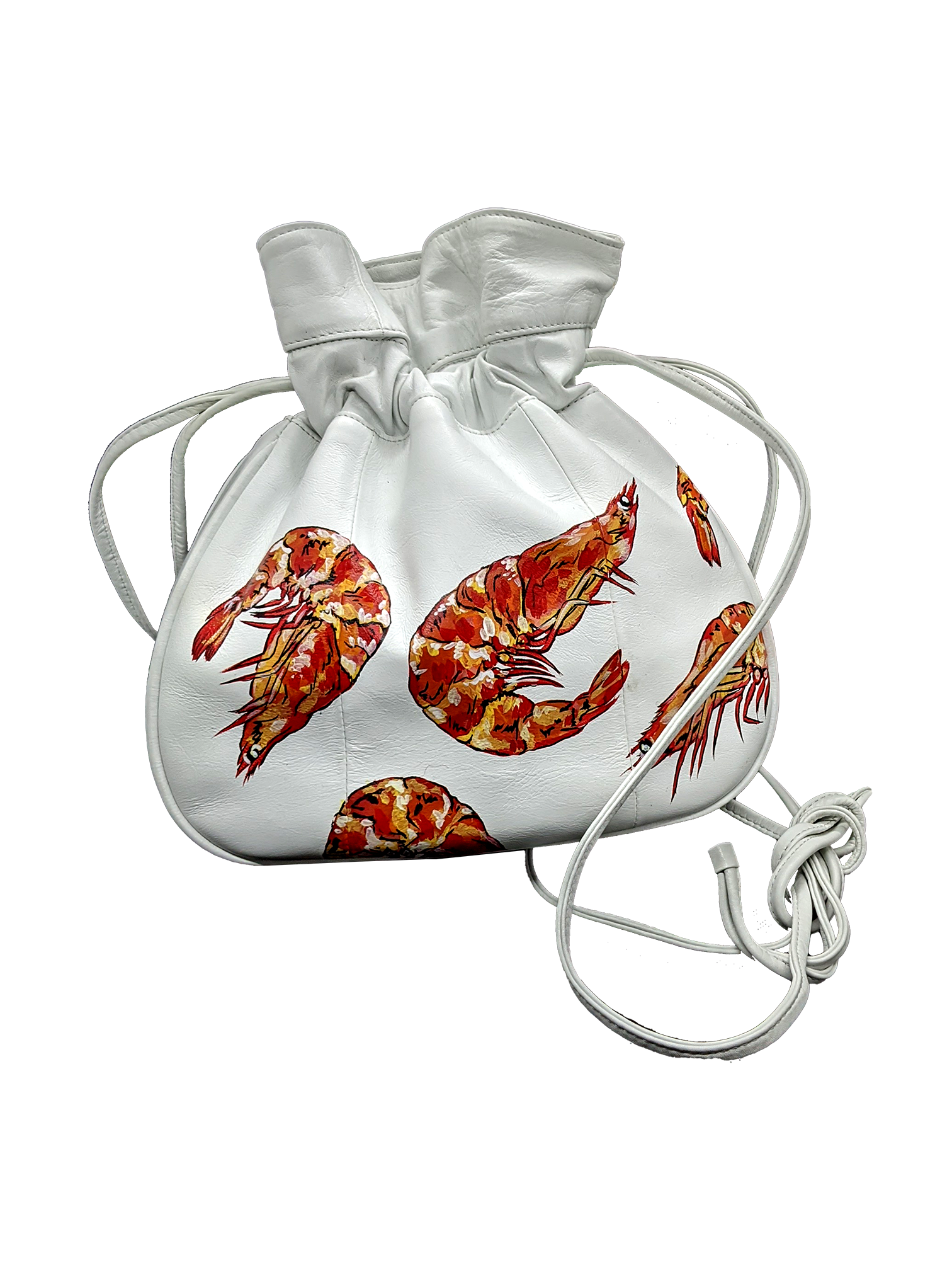 ABOUT
prawn cocktail restores and repurposes
vintage and second hand leather goods
we try to minimise waste by reusing any packaging found or received through sourcing...so if you're expecting a glamorous box in the mail, it might just be an old cardboard box.
All items are one of a kind and hand
painted. These bags are meant to be
cared for and used to their maximum,
so look after them and go get a damn
cocktail.
So who paints the items?
All items are individually hand painted by the sole artist, Beatrix Rowe.
PORTFOLIO
INSTAGRAM
SHIPPPING + RETURNS
shipping is included for items over $225 AUD, anything less the shiping is calculated based on the weight and size
Do you deliver World Wide?
YES! Prawn Cocktail delivers globally, price is dependent on location and your order
WE ARE NOT RESPONSIBLE FOR ANY IMPORT TAXES OR DUTIES.
all orders come with tracking (including international)


Can I receive my order next day?
Express shipping is possible if you email prior to purchase, please understand Prawn Cocktail is run by one person so there is no guarantee.


When will my order be shipped?
All orders are shipped within 2-5 working days unless you are emailed and advised otherwise. Please allow 2-6 weeks for any international order (DELAYS DUE TO COVID), we are currently shipping bags and tshirts from AUSTRALIA
EVERYTHING ELSE

Where are the bags from? All prawn cocktail items are vintage or second hand sourced around the world.PORTUGAL, SPAIN, AUSTRALIA, SCOTLAND, ITALY, GERMANY, FRANCE, IRELAND, UK, LATVIA.

Are the bags in good condition? All bags range from GREAT TO EXCELLENT condition, generally there will be some fading or scratching particularly on leather however you will be notified in the description.

How long will they last? Please note that all items are hand painted with 'angelus' leather paints and waterproofed with polyurethane water based varnish leaving the image durable, however all art is subject to scratching, fading or peeling, if any issue should arise please contact directly and we can resolve with a repaint/revarnish or item swap if necessary.